Get in touch
Our goal is your complete satisfaction during your stay at our properties, we provide unparalleled customer service with a proven track record, and can assist in matching you with homes in locations that will meet or exceed the vacation experience you have in mind.
Faberge rental homes provide a better experience and are frequently less expensive than renting a similar number of rooms at a hotel or resort. Plus, you have significantly more privacy, the houses are unique, and the amenities such as pools and hot tubs are not shared among hundreds of guests—only those with whom you are vacationing.
The cornerstone of our service is communication—any time, day or night, and before, during, and after your stay—we are available by phone, email, or text message, and respond to your inquiries promptly. We have a cadre of experts that can quickly address any need, and maintain an extensive list of contacts to recommend for any additional services you may request.
We offer a wide range of vacation homes that can accommodate groups of various sizes: a single family, several families looking to vacation together, a large family reunion, dozens of friends seeking to share an experience, or corporate retreats. We have properties that are close to the action, have absolute privacy, or both. We also can cater to those looking to host a wedding or an event, please see the Wedding and Event section for more details.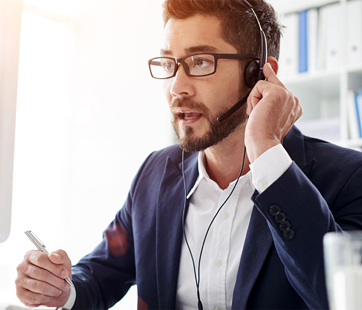 Before Your Stay
We are available around the clock, seven days a week, to respond to any questions and inquiries that you may have. Each home is accurately photographed and described to ensure that your expectations will be met from the moment you first arrive. The listings contain a roster of amenities that you can use, the number of rooms and guests that a home can sleep comfortably, and suggestions of area attractions and best ways to use the house to maximize enjoyment. This allows you to plan your vacation schedule in advance, giving you peace of mind when you decide to book.
During Your Stay
Our homes are meticulously cleaned for each booking and maintained to the highest standards to ensure you will be able to use whatever features of the house your party desires. Every bed has fresh linens, every bathroom has towels and paper products. The kitchens are stocked with the things you will need to prepare meals, and every home comes with a manual describing the proper operation of all the amenities.
We are available any time to answer any questions you may have during your stay and will check into to ensure your stay is satisfactory. Faberge maintains a staff of experts in your vacation home's local area to quickly respond to any requests. If a winter storm passes through during your stay, driveways are plowed and sidewalks are shoveled and sanded promptly. If you want additional luxuries, such as a private chef, in-home massage, and more, we have an extensive list of recommendations.
After Your Stay
Once your vacation has sadly come to an end, we will remain in contact to ensure that you were completely satisfied. We welcome any and all recommendations and comments, and we take them seriously. If you forget an item and we find it, we will work to return it to you.
We hope to see you soon!